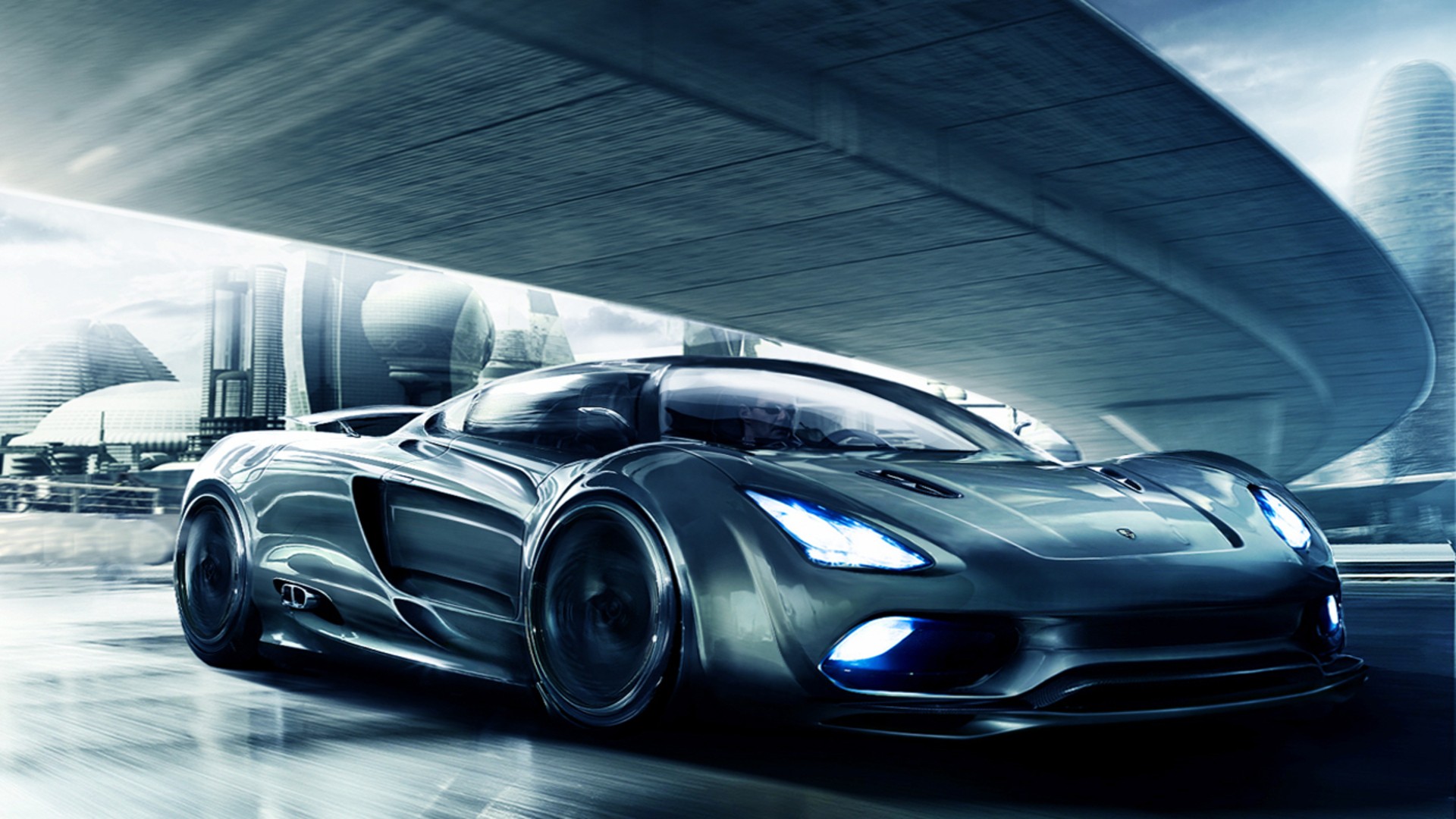 There are companies that produce supercars occasionally. Then there is Koenigsegg. The manufacturer based in Sweden has all of its cars under 'Supercar classification'. Founded by Christian von Koenigsegg in 1994, Koenigsegg produces some of the most powerful and fast cars we can see around. Moreover, it is the first supercar manufacturer that considered taking an environment-friendly approach in supercar production. The fact that most of the models designed by the manufacturer are rare makes the cars from Koenigsegg even more coveted.
Here we have come up with a list of top cars from Koenigsegg. Read on to know if your favourite Koenigsegg made it to the list- most probably it did!
Koenigsegg CCXR Trevita
The 'Diamond car' has to top every list. The supercar manufacturer came up with a new exterior finish for this one- Diamond Weave; it uses diamond dust coating. Now you know diamond stuff don't come easy and economic. Plus, it is exceptionally rare- there are just 2 copies of this masterpiece in existence (though the initially planned number was 3). So yeah, some really big money is involved in here. Guess how much- a swooping $4.8 million to start with. It can accelerate from 0 to 60 in 2.9 seconds, and the top speed comes over 254 miles per hour.
Engine: 4.8-liter, dual-supercharged V8
Power output: 1004 horsepower
Number of units made: 2
Current market value: $4.8 million
Top speed hit: 254 plus miles per hour.
Gear system: transversal paddle-shift gearbox
Koenigsegg ONE:1
If you ask us, this thing is an absolute steal for the price tag of $2 million that it carries- beyond justified, if not a steal. We will explain you why exactly is that. To start with, this thing is among the fastest automobiles ever built- it 'flies' at the top speed of 273 miles per hour. What makes it so speedier? The numbers on either side of the KG to HP ratio (forming a perfect, and considered-impossible 1:1)- 1340. Yeah, it produces 1340 Horsepower.
Now when you are driving it, you are not just being virtually 'winded' (one can say that), you are also driving one of the most advanced cars. What makes it even more valuable is its rarity- just 6 of this near mythical monster exists. The model's acceleration time for 0 to 60 miles per hour is, though, not the 'extreme'- it does so in 3.2 seconds.
Engine: 5.0-liter turbocharged V8
Power output: 1341 horsepower
Number of units made: 6
Current market value: $2 million
Top speed hit: 273 miles per hour
Gear system: seven speed dual clutch transmission with paddle shift
Koenigsegg Agera S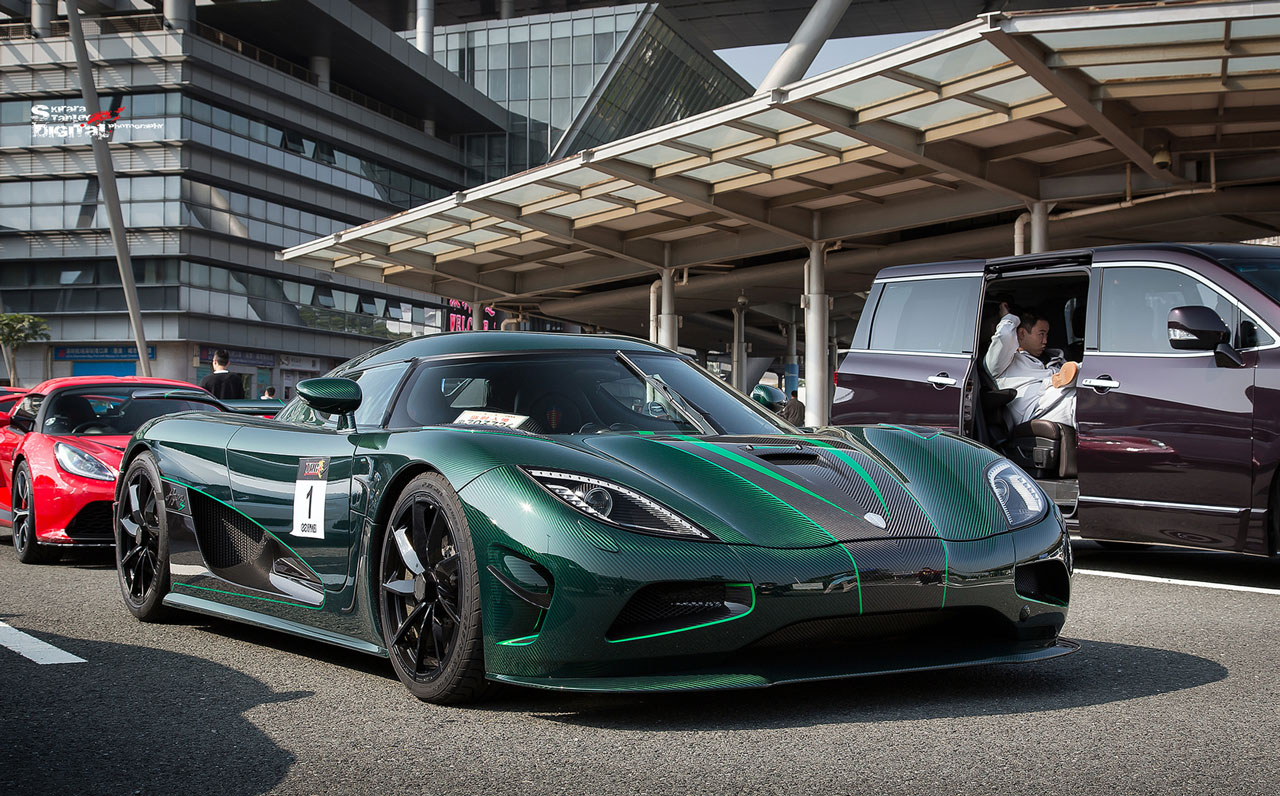 The 2012 model is yet another rare and high speed model from Koenigsegg. Only 5 of these were produced during its production period- from 2012 to 2014. This model in the Agera series featured the Hollow Space Carbon Fiber Aircore wheels and it is the first Koenigsegg to do so. This contributed to its whopping performance as well. Agera S can cross the 60 miles line in just a matter of 2.9 seconds. Recently in Singapore, one of this fetched as high as $4.2 million.
Engine: 5 litre Bi-turbo V8 engine
Power output: 1040
Number of units made: 5
Current market value: $1.3 million
Top speed hit: 267
Gear system: seven speed dual clutch
The Koenigsegg Agera RS broke the Bugatti Chiron's 0-400-0 World Record. Watch it here…
Koenigsegg Regera
There is a difference between 'Sporty' sports cars and luxury sports cars, right? Regera is one fine example of that difference. The model is quite very important for the Swedish automaker as well. Production of Regera marks the first time Koenigsegg is producing two models simultaneously. With 2.5 seconds marked as the acceleration time, this is also among the fastest accelerating luxury cars- not only among Koenigsegg models but globally as well. Then, it is the first 800 volt production car. The car uses newly developed KDD (the Koenigsegg Direct Drive System), eliminating the need for transmission. The 5 Litre twin-turbo V8 engine used in this luxury plug in hybrid sports car, through the electric powertrain, oozes out well over 1500 Horsepower.
Engine: 5 Litre twin-turbo V8
Power output: 1500+ Horsepower
Number of units made: 80
Current market value: $1.9 million
Top speed hit: 247 miles per hour
Gear system: one speed fixed gear
Battery: 4.5 kW·h liquid-cooled lithium-ion battery
Koenigsegg CC8S
2002 was the year when the Koenigsegg made its first sale and it was CC8S. The automaker's first production car was such a success that it won numerous awards, which includes a Guinness World Record as well- under the title of 'Most powerful production engine and design'. it accelerates from 0 to 60 miles per hour in 3.5 seconds and can hit a top speed of over 240 miles per hour. Simply we can say, 8 years of development and hard work of the automobile designer paid off with its first production car itself. Though it comes with no 'extreme' exterior look to match its performance, but a rather plain (not really) kinda look, we absolutely love it. What adds value to all this? Only 6 of this artefact exists.
Engine: 4.7 litre V8
Power output: 664 horsepower
Number of units made: 6
Current market value: $600,000 (approx.)
Top speed hit: 242 miles per hour
Gear system: six speed manual
So that was all about the top Koenigsegg car models folks! Which one of these do you admire the most? Let us know in the comments section!